Management Team
The success of our group can be directly attributed to the high quality of leadership and the strength of our management team. Our goal is to ensure the continued success of our financial representatives by providing the proper guidance and support to help them experience both personal and professional growth.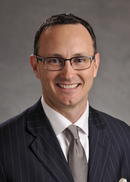 Managing Director
850-513-3338
Ben was born in Tallahassee and has lived there most of his life. He first attended Clearwater Christian College, then recieved a degree in Economics from Florida State University. His wife, Bambi, is originally from Tampa, FL and made Tallahassee her home after meeting Ben while attending Florida State. They now have four children; their twins Kayson and Gentry, their son Deaton, and now baby Lincoln.
Ben joined Northwestern Mutual in 2004. He was attracted to the career because it was an opportunity to control 100% of his success and have a positive impact on peoples lives. He felt like he had more to give and is energized by the challenge to reach his full potential. This organization has allowed him the freedom and flexibility to create his own schedule while balancing his professional and personal life.
Ben is currently Managing Director of Northwestern Mutual in Tallahassee, Florida. His focus is on developing advisors in this office and helping his clients achieve their financial planning goals. Specializing in wealth accumlation and distribution solutions, Ben's goal is to make his clients fully aware of what is possible.
He is an avid Florida State Seminole sports fan and booster. In his spare time he enjoys playing quarterback for Black Magic, the Tallahassee city league flag football champions 14 years straight.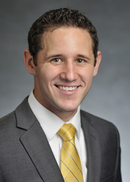 Financial Representative
850-222-2124
Director of our College Program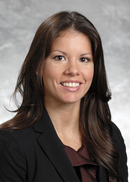 Bambi Gantt
Director of Selection
bambi.gantt@nm.com
850-513-3338
Bambi has been a part of Ben's team since the beginning of his career. Her role today is designed to help identify and attract people of strong character, who are driven and optimistic, to an already thriving culture at Northwestern Mutual's Tallahassee district office. She is passionate about helping representatives and interns reach their full personal, professional, and financial potential through exceptional performance.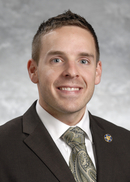 Field Director
850-513-3342
Tyler Huston was born and raised in Washingtonville, NY. He attended Florida State University, where he played lacrosse for the Seminoles from Fall, 2003 until Fall, 2004. He was unsure of what he wanted to do for a career and studied the medical field until he switched his major, and now holds a B.S. in Multinational Business.
During his tenure at FSU, Tyler became an intern for Northwestern Mutual and quickly fell in love with the career. He enjoyed the culture and professionalism of the company as well as the internship opportunity itself.
Upon college graduation, Tyler was prepared for a full time career with Northwestern Mutual. Having a great appreciation for the college intern program, Tyler stepped up to a role in management as the College Unit Director for the district office in Tallahassee, FL in April 2008. He is now active in the growth of the office as a Field Director, while he continues to grow his personal practice.
Tyler enjoys learning his trade, watching college and professional football, extreme sports, learning golf, and traveling.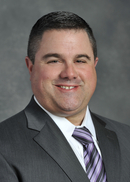 Field Director
850-222-2124